14 Day Egypt Beyond The Pyramids
Booking Dates
11/21/2019 through 12/15/2020
Travel Dates
08/16/2019 through 12/31/2020
Provider
Kensington Tours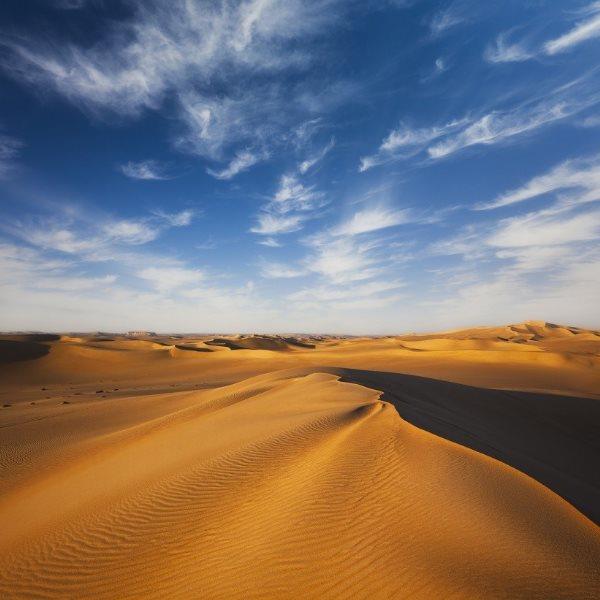 14 Day Egypt Beyond The Pyramids
Travel back in time and see the many faces of Egypt on a privately guided journey taking you to some of the planet's most spellbinding historical sites. Expose your senses to the sights and flavors of Cairo, walk among the breathtaking pyramids of Giza and travel to the heart of the great Sahara Desert in search of archaeological and paleontological wonders.
The ancient treasures of Egypt for centuries have inspired the minds of adventurers and intrepid travelers from across the globe but there is still so much to discover in this sun-drenched corner of North Africa. Your exploration begins in Cairo, the beating heart of the country. With a private guide by your side head to Giza, the only surviving site of the original Seven Wonders of the Ancient World. Cross the gates to the past as you step inside the Cheops Pyramid and travel deep into the Sahara as you fly to Kharga Oasis in Egypt's storied Western Desert. Here, visit the age-old mudbrick village of Al-Qasr and climb aboard a 4X4 to cross the endless sea of sand in pursuit of the most poetic sunset over the dunes. Continue to Luxor and tour the renowned Valley of the Kings and Queens with a private guide. Before flying back to Cairo, spend some time in Aswan perched on the banks of the mighty Nile and guarding the southern boundaries of Ancient Egypt. This carefully curated trip gives you an in-depth look at the history of one of the world's most fascinating civilizations.
The Explorers Club Collection by Kensington Tours is an exclusive suite of travel experiences inspired by the expeditions of the world's foremost society of scientists and adventurers. Each tailor-made Explorers Club trip connects you to the world's most fascinating people, places, and experiences with expert local guides and award-winning 24/7 service support. On-trip experts and experiences are subject to change depending on availability.
Itinerary
Destination
Pricing
Terms and Conditions
| Day | Description | View All |
| --- | --- | --- |
| Day 1 | Cairo | Details |
| Day 2 | Cairo | Details |
| Day 3 | Cairo To Kharga Oasis | Details |
| Day 4 | Kharga Oasis | Details |
| Day 5 | Kharga Oasis | Details |
| Day 6 | Kharga Oasis | Details |
| Day 7 | Kharga Oasis To Cairo | Details |
| Day 8 | Cairo | Details |
| Day 9 | Cairo To Luxor | Details |
| Day 10 | Luxor | Details |
| Day 11 | Luxor | Details |
| Day 12 | Luxor To Aswan | Details |
| Day 13 | Aswan To Cairo | Details |
| Day 14 | Cairo | Details |